Originally they delivered animal feeds throughout the Fylde with an office in Carlton and a store in Freckleton. However it was not long before the area they were covering was extended to include North Lancashire and Cumbria. To improve transport links they decided to move the office and store to Preston. They were however, still running three separate businesses from their depot which caused some difficulties, so in 1960 it was agreed to amalgamate them to form one new company - Darbyshire & Horabin Ltd.
The founding directors, Louis Appleton Darbyshire, Elizabeth Darbyshire, Robert Dowbiggin Horabin and Freda Mary Horabin continued to run the company up to the early 1970's when the company moved to its present location.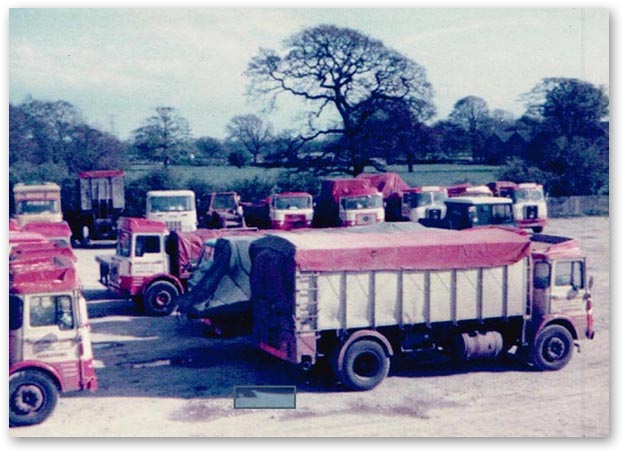 Louis Appleton Darbyshire decided to move towards retirement and Mr Louis Darbyshire became a director having been with the company since 1958. In the early 1980's Mr Nicholas Horabin also became a director, having been with the company from leaving school in about 1969. Mr Christopher and Mr David Darbyshire joined the company in 1976 and 1978 respectively on leaving school. Both trained as mechanics however while David's ambitions lay in this area, Christopher's desire at this time was to drive which he did as soon as he was eligible.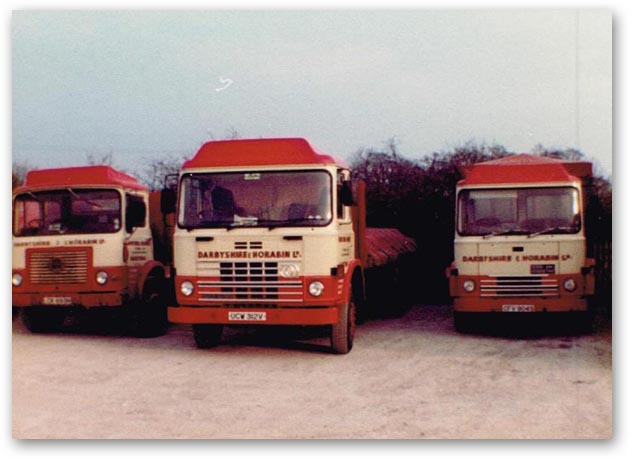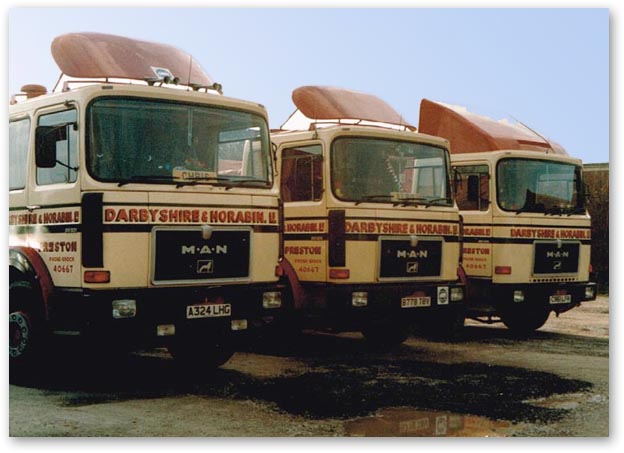 In 1992 Christopher Darbyshire started his own transport business - C & G Transport Services Ltd. This business went from strength to strength due to the extensive knowledge that Chris had built up in the industry and In August 1999 the Horabin Family, with mutual agreement, left the company.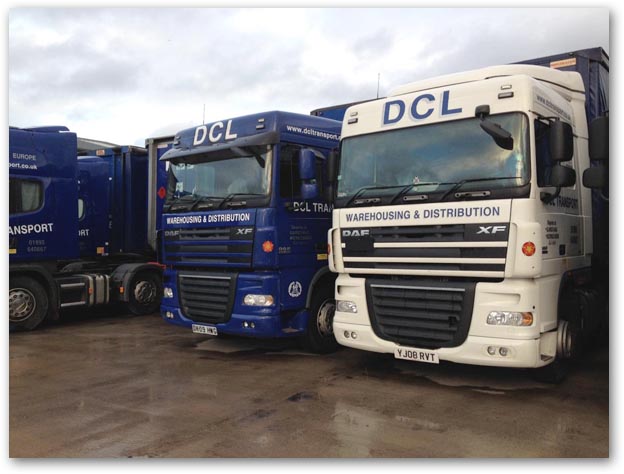 This paved the way for Darbyshire & Horabin Ltd and C & G Transport Services Ltd to be amalgamated and it was agreed that we would trade under the new trading name of DCL Transport Services. DCL Transport Services now operate 2 depots, one in Claughton on Brock (just outside Preston) and one at Northgate, Morecambe. Chris now has the responsibility for the running of the transport and David looks after the workshops and maintenance of the fleet. The fleet has grown to around 35 vehicles and operate around 120 trailers including flat's, Curtainsider's, low loader's, Skeletal's, Euroliner's, Extender's and other specialist equipment.